By Kavesa! on December 27, 2007
This Christmas and New Year, it is my hope that you may enjoy your own beer with your loved ones. Drink carefully, and don't drive, not even alone.
Read More »
Posted in Funny, Videos | Tagged Beer Bottles, Christmas Tree, Home Brewing Videos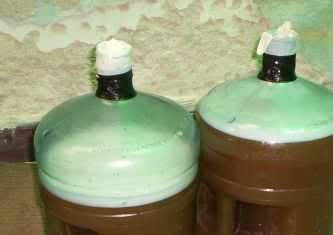 By Kavesa! on May 5, 2007
Once in a while, I like to look back and remember old brewing mistakes. It helps me not to bump on the same rock twice, but you see, that works ONLY IF, the second rock doesn't show before you take that time to look back.
Read More »
Posted in Funny, Homebrewing | Tagged Disaster, Funny, Home Brewing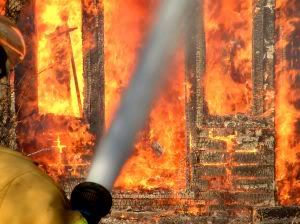 By Kavesa! on April 10, 2007
It happened one day, when I was brewing at my mother-in-law's garage. Over there, I don't have the suitable equipment to make my 15 gallon pot, its burner, and the 57 pounds gas bottle, even stand still.
Read More »
Posted in Funny | Tagged Brewing Bloopers, Funny, Home Brewing