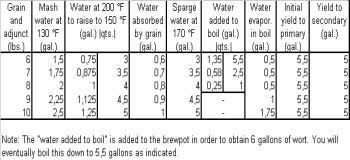 By Kavesa! on July 19, 2007
The best porter either side of a silver dollar can buy – but you can't buy it because it ain't for sale. It's homebrew and it's yours. Lucky for you because there won't be enough to go around as it is.
Read More »
Posted in Homebrewing, Porter, Recipes | Tagged Homebrew Porter Recipe, Recipes, The Best Porter Recipe | 1 Response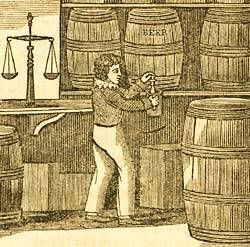 By Kavesa! on July 12, 2007
This is a fun beer to brew. It offers you the opportunity to use everything but the kitchen sink as ingredients. Despite its free style it brews a deliciously well balanced, slightly sweet style of porter with interesting nuances. Believe it or not, all of the ingredients were traditionally used in the brewing of a porter hundreds of years ago.
Read More »
Posted in Homebrewing, Porter, Recipes | Tagged A Good Porter, Beer Like Old Times, Recipes, The New Complete Joy of Homebrewing